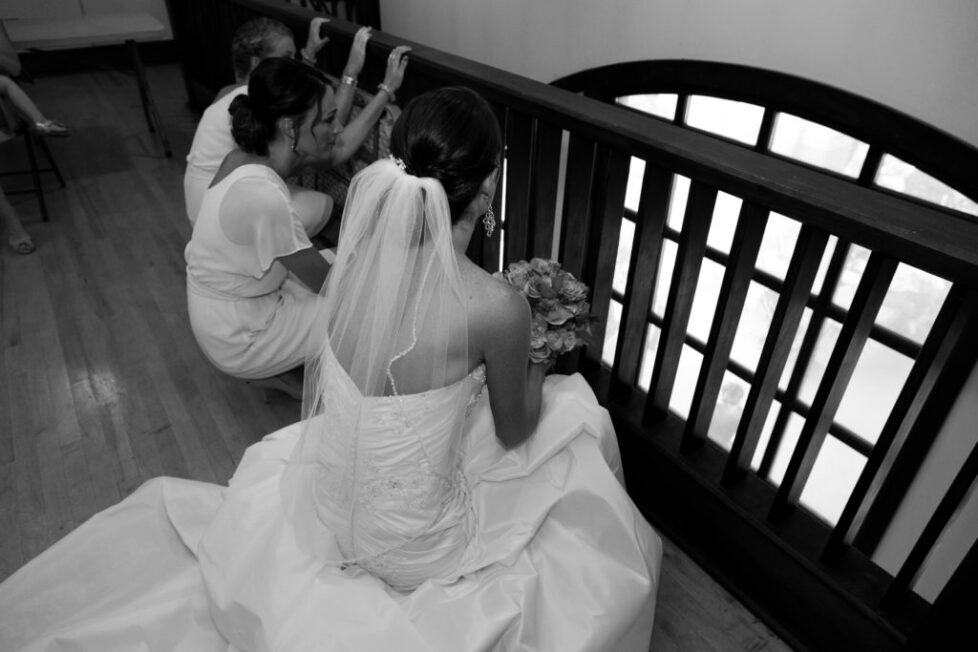 Steph & Dave had their wedding at the Humboldt Park Boathouse in Chicago, which served as a perfect backdrop for the season! Flowers were just beginning to bloom & the boathouse dock was just gleaming. Their outdoor wedding showcased a lot of warm pastel flowers as well as some very calm & muted tones emphasized by the overcast. It was overall a perfect day for this very special Humboldt Park Boathouse wedding in Chicago. The feature photo above was taken inside the Humboldt Park Boathouse where the Steph & her bridal party waited for the wedding to begin. View some of the photos from Steph & Dave's Chicago wedding below!
These details shots are just a little sampling for the very warm & bright color theme Steph & Dave chose for their wedding. Everything was hand-made a custom!
What a gorgeous couple! Poe Photography had so much fun capturing Steph & Dave at their lovely Humboldt Park Boathouse wedding. Stay tuned for the reception event they had at Michelle's Ballroom, which we will post about in the very near future. In the mean time if you have any comments feel free to drop a note in the comments section! If you are interested in or have any questions about our wedding photography you may use this short contact form to drop us a line. We hope you check out more of our future Chicago wedding photography posts!
Chicago Wedding Photography Blog Posts